The inauguration of the Statue of Liberty in 1886 Photograph: Library of Congress
Some of the renowned documentarian's finest images of the US and its people are included in the book Our America: A Photographic History. "I've needed 45 years of telling stories in American history, of delving deeply into lives and moments, places and huge events," he added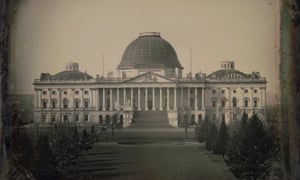 In 1845, John Plumbe established a daguerreotype studio in Washington, D.C. The earliest known image of the US Capitol is one of three perspectives by Plumbe. The Capitol is located at the crossroads of Pennsylvania, Constitution, and Independence Avenues. Construction on the Capitol's first structure started in 1791 and took 34 years to complete. It was a relatively simple structure when Plumbe took the 1840s shot of it, before significant extensions had started, but one that had previously undergone changes by at least four architects.
Photograph: Library of Congress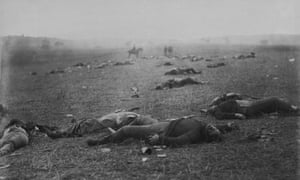 Timothy O'Sullivan captured this image of the harvest of death at Gettysburg, Pennsylvania, in July 1863. "It was, indeed, a 'harvest of death,'" he said in the caption. "Such an image delivers a helpful moral: it portrays the bleak tragedy and reality of war, in contrast to its pomp. Here are the horrible specifics! Let them contribute to averting the country from suffering another such catastrophe.
Photograph: Library of Congress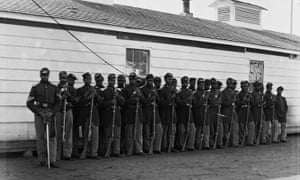 a photo of the Black troops from the fourth company at Fort Lincoln. Black males were able to join the army thanks to the 1863 Militia Act, however it was still a segregated organization. In the Union Army, there were around 180,000 Black soldiers, while the Union Navy had 20,000.
Photograph: Library of Congress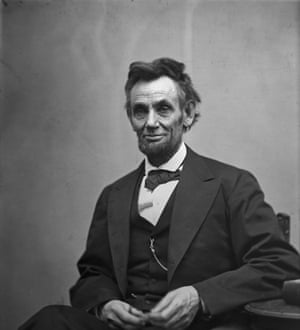 Ten weeks before his death, on February 5, 1865, Alexander Gardner took one of the president's last pictures. The first US president to employ photography for political reasons was Abraham Lincoln. Scottish photographer Gardner immigrated to America in 1856.
Photograph: Library of Congress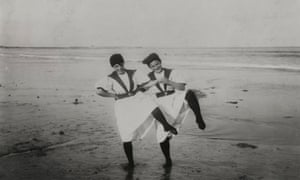 Photograph: Library of Congress
Alexander Gardner painted one of Abraham Lincoln's last pictures on February 5, 1865, ten weeks before his death. Lincoln was the first US president to use political photography. Scottish photographer Gardner immigrated to America in 1856.
Photograph: Library of Congress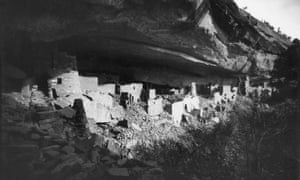 The biggest cliff home in Colorado's Mesa Verde National Park is called Mesa Verde Cliff Palace. It includes more than 150 different rooms. Gustaf Nordenskiöld captured this image in the 1890s.
Photograph: Mesa Verde National Park Archives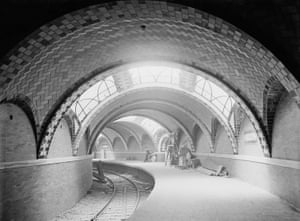 An underground view of the City Hall-circling Lexington Avenue station in the early 1900s. In 1904, the New York City subway system debuted. The Nation described it as "a slight transit improvement" at the time.
Photograph: Library of Congress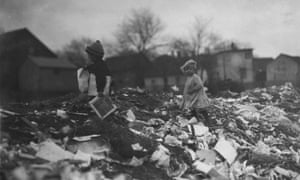 In November 1912, children were seen walking through the Whitman Street landfill in Pawtucket, Rhode Island. Lewis Wickes Hine, a sociologist and investigative photographer, took the picture. The first child labor legislation in the United States were made possible thanks to his images.
Photograph: Shorpy.com/Library of Congress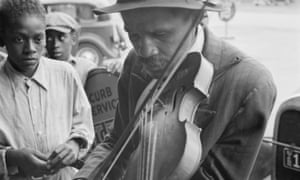 1935 photograph of a blind street musician in West Memphis, Arkansas. Ben Shahn, along with Walker Evans and Dorothea Lange, was one of the photographers working for the Resettlement Administration at the time the picture was shot.
Photograph: 1935/Library of congress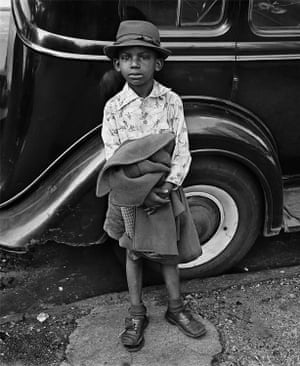 Photograph: Jerome Liebling
Thanks to The Guardian whose reporting provided the original basis for this story.